Are you a Maximized leader?
The Maximized Leader helps you improve your soft skills and ability to connect with others while reducing the frustration that seems inherent with people.
If you are like most leaders, you know that dealing with people is the hardest part of your life. People are messy! We all have our strengths, weaknesses, character flaws, hold different beliefs, have different perspectives, and cling to those things in which we've wrapped our identity.
And your job is to get them all on the same page, driving toward the same purpose, while navigating the complex relationships and personalities of your team and the complicatedness of their work. Some days you feel like the steamroller, other days you feel like the asphalt!
Our mentor, John C. Maxwell, says a leader never has two good days in a row. If today is awesome, get ready for tomorrow!
"Leaders become great, not because of their power, but because of their ability to empower others."
John C. Maxwell
We are a team of leaders with practical experience leading in both the profit and non-profit worlds, trained and certified by John C. Maxwell to deliver his content to you. From supervisors to managers, from executives to the boardroom, we bring our experience coupled with proven training programs developed by John to your organization.
Are you willing to take a hard and honest look at yourself?
"Cultivate a deep understanding of yourself— not only what your strengths and weaknesses are but also how you learn, how you work with others, what your values are, and where you can make the greatest contribution. Because only when you operate from strengths can you achieve true excellence."
Peter Drucker
Contact us today to become a better leader!
We offer these training programs from John C. Maxwell:
The 15 Invaluable Laws of Growth
Today Matters
Put Your Dream to the Test
Everyone Communicates, Few Connect
Becoming a Person of Influence
Leadership Gold
How To Be a REAL Success
We offer these programs developed by us:
Become an Effective Executive
Become an Effective Board of Directors
Become the CEO of You, Inc.
Become an Effective Communicator
"Only three things happen naturally in organizations: friction, confusion, and underperformance. Everything else requires leadership."
Peter Drucker
Are you restless for change in your life and your organization?
Do you find yourself impatient with the progress you've made?
Are you deeply dissatisfied with what you have now?
"If you wait until you feel like doing something, you will likely never accomplish it."
John C. Maxwell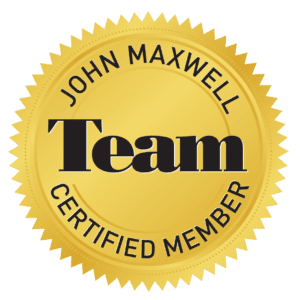 Contact us today so we can help you achieve your dreams!